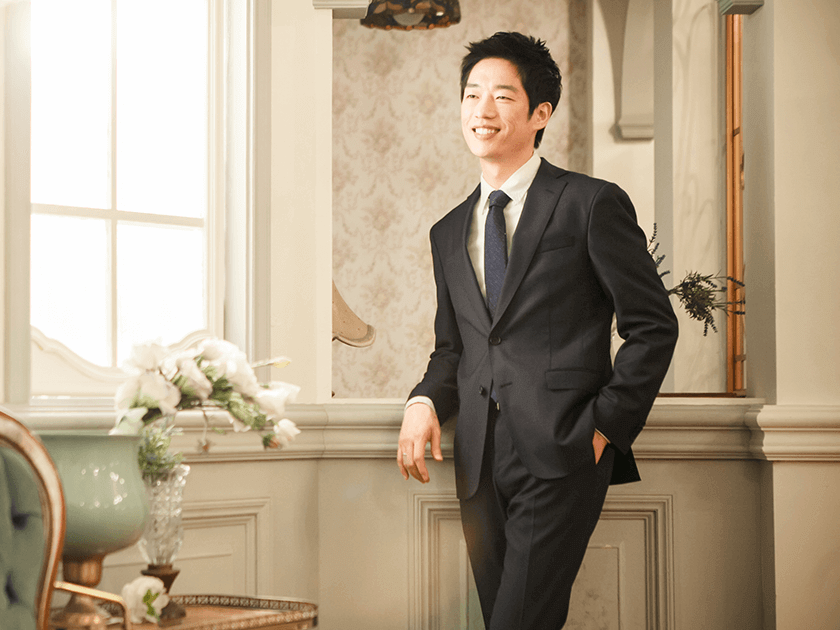 As a general dentist in the Frisco, TX area, Dr. Nam Kim opened Luminous Dental Studio with Dr. Minho Chang in the fall of 2016. Improving smiles in the Metro DFW area since 2012, Dr. Kim skillfully provides his patients with preventive, restorative, cosmetic, and emergency dental care. With a focus on patient care, Dr. Kim offers a comprehensive list of dental services, surgeries, orthodontics, periodontics treatments, oral appliance therapies, dental implants, and much more.
Dr. Kim is a strong believer in new technology and new techniques. He does his best to make the time to complete at least one online dental-focused course a month and attend multiple hands-on dental courses throughout the year. Dr. Kim is proud to be a member of the American Dental Association (ADA), the Texas Dental Association (TDA), and the Academy of General Dentistry (AGD).
After his family immigrated to the United States from South Korea when he was in middle school, they settled in Lansdale, PA. He finished his undergraduate program at Temple University, graduating summa cum laude with a Bachelor of Science degree in biology. Dr. Kim graduated from Temple University's Kornberg School of Dentistry in Philadelphia, PA (where he met the general dentist and co-owner of Luminous Dental Studio, Dr. Minho Chang) and earned his doctor of medicine in dentistry degree. Dr. Kim also completed his AEGD (Advanced Education in General Dentistry) residency program at the Temple University's Kornberg School of Dentistry after he graduated from dental school.
Proud to be living in one of the fastest growing cities in America, Dr. Kim and his wife, Katie, currently work and live in Frisco, TX. Dr. Kim's goals as a dentist include becoming a dentist that people can trust and to make people's dental dreams a reality. He also wants to become that neighborhood dentist in Frisco where young Frisco families keep coming back, share their success stories with us, and see their kids grow.
Dr. Kim enjoys traveling and hopes to take his wife to Europe. She has never been before, and one of his best memories is backpacking there in his twenties. He would love to make more memories and strongly recommends that everyone visit Europe.
Reviews
"My daughter and I went here for the first time for cleaning with Dr Nam and we were very satisfied. Our whole family will be going here from now on. Everyone in the office is friendly. So glad that we found this place. The office is very clean and modern. Definitely recommend this place to everyone."
G.S.
Yelp
"Reason For Visit:Regular Cleaning. Appointment: 1st Appointment/ New Visit. Pros To Visit Luminous Dental Studio: 1) I would like to thank Luminous Dental for your  personnel at the customer services division for their excellent support. Your appointment Setter(Ashley), took care of all my queries in a jiffy. 2) I really commend the prompt service provided by Dr. Kim. He also advised me how to keep the teeth cavities to grow bare away and I was also thrilled to see how personal and caring as a doctor he was. He really advised me to move slowly while taking out cavities as he really was concerned of my health and not rushing me to complete the task.I am really pleased with the knowledge and skills of Dr.Kim. Great service makes your customers feel that you care about developing a long-term relationship that means more than just making a dental appointment. 3) I really liked the fact that they have a electronic( like on the iPad) to complete your paperwork.Machines and tools used for cleaning and other equipments were at par and very completely kind of latest technology used in dental industry. 4) I also liked that the entire appointment was speedy and efficient. I was able to complete the transaction within an hour including the payment plan explanation they layout out in front of me. 5) I would especially like to commend Dr.Kim's assistant for her professionalism and superlative skills. 6) The entire ambience and interiors was very modern and actually like a studio and not like an old traditional dental studio. CONS Of Visiting Luminous Dental Studio: 1) I only write reviews when I am kinda Wowed by the service provided or completely dissatisfied with the service. No midway's for me. 2) I have been to comfort dental in Frisco before, but this wowed experience in luminous studio actually forced me to write this review. I would love to recommend your company to anyone who needs any dental services in the future. Keep up the good work team."
M.K.
Yelp
"Dr. Kim was very friendly and knowledgeable! The staff was also very accommodating and nice! The office is clearly well-kept, clean, and up to date with technology. I felt really comfortable with Dr. Kim and his staff!!"
A.B.
Yelp
"Dr. Kim and Dr Chang are amazing friendly people who love their furbabies! Excellent location and clean establishment!!"
B.L.
Facebook
"Doctor Kim is amazing!!! Great patient care and wonderful staff"
P.P.
Google
Related Posts