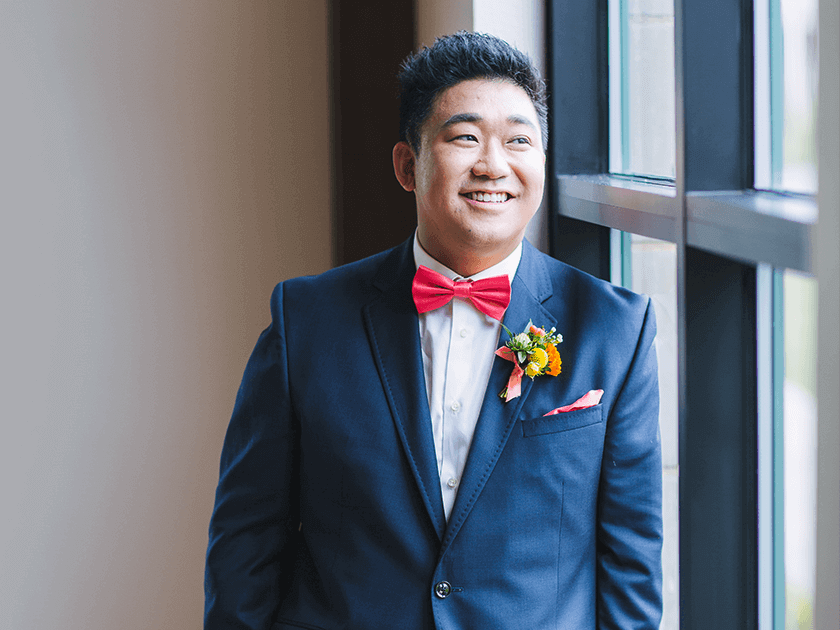 As one of our general dentists and co-owner of Luminous Dental Studio, Dr. Minho Chang provides his patients with preventive, cosmetic, restorative, and emergency dentistry in Frisco, TX. Dr. Chang moved to Texas in the spring of 2014 and practiced general dentistry in the DFW Metroplex area. He is very proud to offer a variety of dental services, such as cosmetic dentistry, dental implants, periodontal treatments, orthodontics, oral surgery, and much more.
Dr. Chang is passionate about learning new techniques and advancing technologies to provide his patients with the very best dental care. His goals as a dentist are to give his patients a reason to smile more with confidence. He also wants to provide proper dental education to his patients and his community. He is a member of the American Dental Association (ADA), the Texas Dental Association (TDA), and the North Texas Dental Society.
Dr. Chang graduated from middle and high school in Broomall, PA. He then went to Pennsylvania State University to study Biotechnology (major) and Microbiology (minor). After obtaining his Bachelor of Science degree, he worked at Janssen Biotech, formerly known as Centocor, as an assistant scientist before attending dental school. Dr. Chang earned his doctor of medicine in dentistry degree from the Kornberg School of Dentistry at Temple University, where he met Dr. Nam Kim (general dentist and co-owner of Luminous Dental Studio).
Dr. Chang was born in South Korea, but his parents moved their family to the United States when he was 12 years old. Today, he lives in Carrollton, TX with his wife, Yulahn, and son, Liam. They also have a beloved miniature Australian Shepherd named Konan. Dr. Chang has a passion for cars and electronics, which he can talk about all day long. Even though he is very passionate about dentistry, one day, Dr. Chang would like to rebuild a classic car to fulfill a lifelong dream.
Reviews
"Dr.Chang is an amazing dentist! I drive from Fort Worth just to go see him. Staff here is very friendly, very modern office and best of all I know I am getting the best dental care! I would highly recommend Dr.Chang as the go to dentist in DFW."
S.M.
Yelp
"My sons and I had a very good experience with Dr. Chang. He is approachable, knowledgeable and skilled. The studio is state of the art and the staff is kind and responsive. Definitely recommend this practice."
A.S.
Facebook
"Dr. Chang is a great dentist. He is very honest and utilizes the utmost advanced dental technology. He exams and discusses the treatment strategies with you. I highly recommend Dr. Chang."
M.L.
Google
"I love this place. Dr. Chang is wonderful, explaining everything, and is very approachable."
A.W.
Google
"Dr. Kim and Dr Chang are amazing friendly people who love their furbabies! Excellent location and clean establishment!!"
B.L.
Facebook